I am a Food Stylist and Cookery writer with over 30 years experience.
I have written fifteen cookery books and have styled the food for photography for over 40 books by other authors. Before becoming freelance I was deputy cookery editor on a major weekly woman's magazine and have since contributed to various weekly and monthly magazines.
My latest recipes are published on my blogs Recipes Made Easy and Only Crumbs Remain.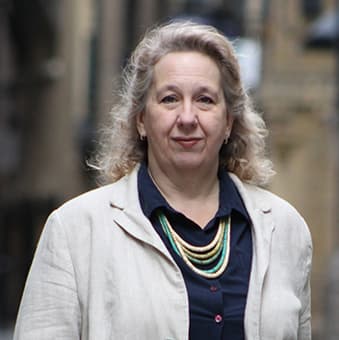 I like simple cooking using the best fresh, seasonal produce and letting the quality of the ingredients speak for themselves. I specialise in writing easy to follow recipes all of which are thoroughly tested in my home kitchen before publication. Many of my books are illustrated with step by step pictures.
Good home cooking need not be hard work and I hope that my recipes reflect that. In my writing I cover all areas of every day home cooking, but I particularly enjoy baking, children's cookery and cooking for friends.
My versatile approach to cooking means that I have studied and cooked many different styles of cuisines during my career as a food writer and stylist. My home cooking is very cosmopolitan.
I have extensive experience in all areas of food photography and in addition to editorial work I am regularly commissioned by supermarkets and PR companies.